St Maarten/St Martin
Groceries
There are small groceries all over the island. These are larger supermarkets or very good gourmet shops.
The two photos above left and center were taken in Match (no longer with us). The one on the right above is the entrance to US Import/Export (next called US Market and now called Simply) at the French bridge in Sandy Ground. Their new store in the Hope Estate area outside of Grand Case is probably the finest (certainly newest) grocery store on the island. The Grand Marchés are also newer and come close to matching their selection. It probably is cheaper to purchase groceries on the Dutch side, but it makes little difference if you are buying French produce and cheeses. The Gourmet Marchés are stripped down versions of the Grand Marchés, something like convenience stores with convenience store pricing.
We have searched far and wide for coffee beans on the island. Cost-U-Less frequently has some, but it is an ever-changing brand. We really like the San Francisco brand. When we can't get that we go to AutoBev in Cole Bay (near Lagoonies on the waterfront) and buy some Illy. It costs more, but is very good.

An example of illegal cheese in the US.
Come on down and try some today!

The most expensive spice in the world: Saffron.
Available at Guichard in La Savane.
Precede the seven digit Dutch side phone numbers with 1 721 to call from the US.
Precede the six digit French side phone numbers with 011 590 590 to call from the US.
Name
Phone
Location
Skipjack's Fish Market
544-2313
Airport Road, Simpson Bay
Epicerie de Marie
87 22 89
Marigot (near Howell Center)
Gourmet
87 93 74
Marigot Downtown
Gourmet Marché
546 4888
Cupecoy
Gourmet Marché
545 3055
Simpson Bay
Grand Marché
544 3188
Cole Bay
Grand Marché
542 4400
Philipsburg
Guichard
29 02 31
La Savane (Grand Case)
Jeff de Bruges
Chocolate
52 41 88
Marigot Downtown
Maho Market
?
Maho Plaza
Royal Food Center
87 90 40
Nettle Bay
Sangs
542 0115
Philipsburg
Simply
&nbsp
Grand Case
Simply
87 03 80
Sandy Ground
Island Grocery Stores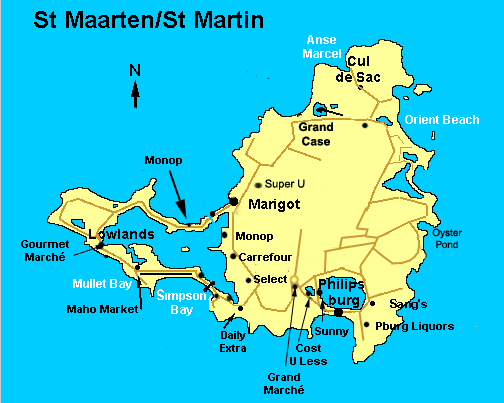 Marigot Grocery Stores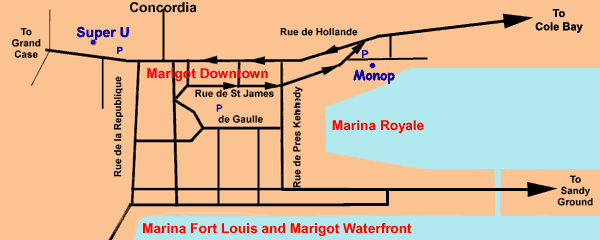 Opening hours for some markets:
(subject to change)
Cost-U-Less...Mo-Sa 9:00am-9:00pm & Su 9:00am-3:00pm
Le Grande Marché...Mo-Sa 8:00am-8:00pm & Su 9:00am-2:00pm
French Side
US Market (in Marigot)...Mo-Su 8:00am-10:00pm
US Market (in Grand Case)...Mo-Su 8:00am-8:00pm

| | |
| --- | --- |
| If you want to try some of the fine products available on the island in your home back in the US (or Canada), we suggest Olive Nation. They have a large number of Italian products, but also feature many from France as well. The have a selection of olive oils, vinegars, dried mushrooms, pasta, spices, vanilla, truffles, and more. The website is logically laid out and has a search feature in addition to having many recipes and additional information. | |